Saxnäs is known as a snow-sure resort. The trails are usually ready for skiing from mid-November onwards to May with natural snow. The trail system is groomed for both classic and skate styles and it is totally 19 km where 2,5 km is lit.
Saxnäs is the perfect ski resort for pre-season training, preparation for Vasaloppet or just for your enjoyment.
The trail system is accessible directly from Kultsjögården by "sjöspåret". One trail that easily can become your favorite is: "bagarstugespåret" and that's for it´s family friendly route wich suites all ages and experience.
Mountain safety
If you are planning an outdoor excursion outside the ski trails in the village it is important that you notify someone of your planned destination and time of return. Send an sms (text) use social media or leave a written message with someone, for example the guide at Kultsjögården,  who can alert in case you do not return as planned.
More information about mountain safety can be found at www.fjallsakerhetsradet.se so you an ensure your visit here is a safe one. Make sure you have the latest forcast for weather and avalanches in the area you will visit before you take off out in the great outdoors. And above all : -Have a nice day!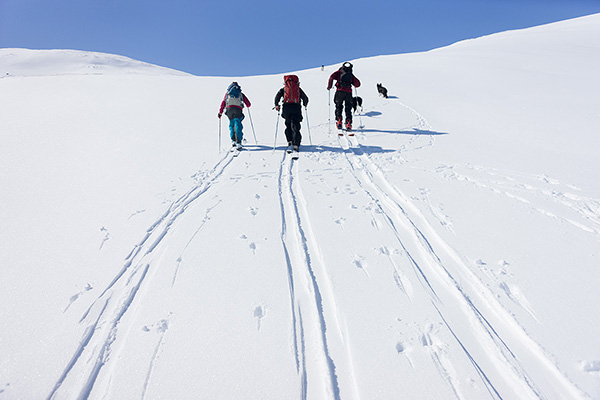 Voluntary contribution
Paying a voluntary fee makes it possible for Saxnäs Spår to maintain the cross country ski trails.  You can swish to 123 671 38 38 or pay with cash or credit card at Kultsjögården and other hotel/shops in Saxnäs.
Day 50 kr
week  200 kr
Year 500 kr
Saxnäs spår is a part of Saxnäs Idrotts- och Bygdeförening (SIBF) wich is a nonprofit organization workning for sports and culture i Saxnäs and also maintain the ski and snowmobile trails in the area. Thank you for your support.